Recommended Vitamin C Brand - 12 Best Vitamin C Supplements (2023) to Fight Against the Flu Virus
Can Vitamin C actually protect you against the flu virus? Are you taking enough of vitamin C? From the dozens of different brands and products, which one should you choose?
Vitamin C is an
essential nutrient
which cannot be produced by humans (
Nutrients
. 2017).
Because your body doesn't produce or store it, you need daily vitamin C for continued health. Vitamin C may be one of the most well-known immune nutrients that protect against immune deficiencies and which supports the prevention and recovery from the common cold and upper-respiratory issues, and also protects your cardiovascular system, eyes, skin, and other parts of your body.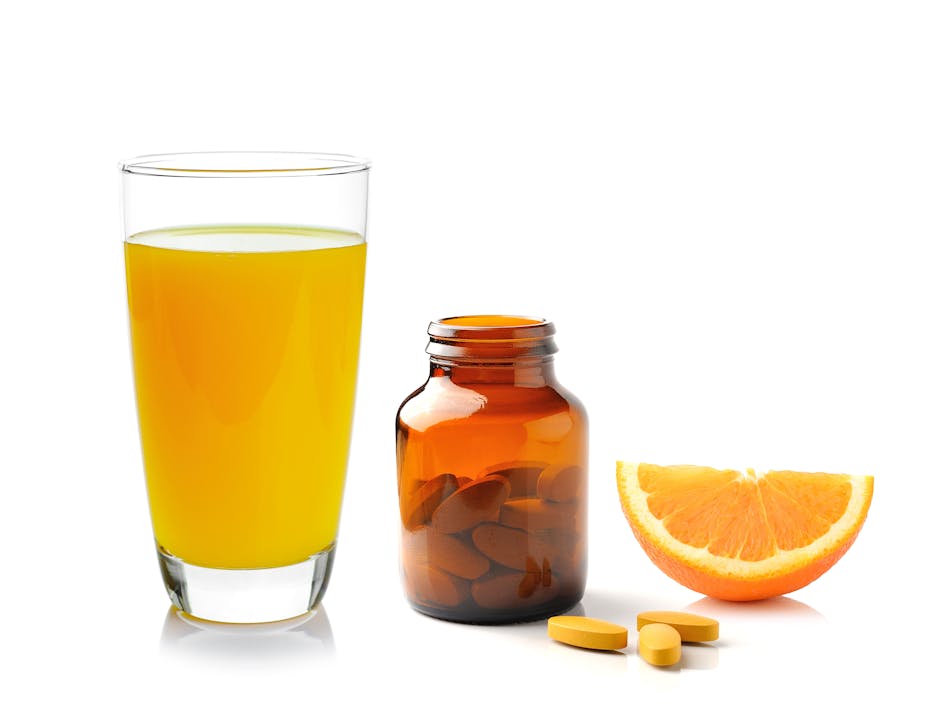 SOMMAI/ Shutterstock
Vitamin C is a particularly unique nutrient because it also functions as an antioxidant that protects your cells against potential damage (
Source
).
Vitamin C can be found in a variety of whole, plant-based foods like citrus fruits, bell peppers, strawberries, and broccoli. Obtaining nutrients from whole foods is always the best approach, but if you have difficulty meeting your nutrition needs for any reason, a supplement may be necessary.
Benefits of vitamin C
Vitamin C plays an essential role in the body. Thanks to its antioxidant properties, it has been found to have several benefits, particularly for skin and immune health.
Found concentrated in the skin, vitamin C boosts collagen production and helps protect from UV damage (
Trusted Source
).
The most commonly known benefit of vitamin C, though, is for immune health, particularly as it relates to the common cold.
Some research has found that supplementing with vitamin C can shorten the duration of a cold and may help prevent and treat other infections, such as tetanus and pneumonia. But more human studies are needed (
Trusted Source
).
Additionally, a systematic review found that vitamin C supplementation was effective in lowering blood pressure in people with hypertension (
Trusted Source
).
Preliminary research also suggests that vitamin C has anticancer properties and that a high dose supplement could potentially be used as an alternative treatment in people with cancer (
Trusted Source
,
Trusted Source
,
Trusted Source
).
Other research has been investigating the use of vitamin C supplementation in people with stress-related disorders, such as depression and anxiety, because it has been shown to help improve mood. However, more research is still needed overall (
Trusted Source
).
How to choose a Vitamin C Supplement
Selecting the right vitamin C supplement depends on a variety of factors, including the form, quality, dose, and price. There are many forms of vitamin C available (ascorbic acid, sodium ascorbate, calcium ascorbate, liposomal vitamin C etc.) but there is not much evidence that one form is much better than another.
Ascorbic acid vs sodium ascorbate? Both ascorbic acid and sodium ascorbate are good sources of antioxidants and help boost your immune health. However, since ascorbic acid is an organic acid, it can decrease the PH levels in your stomach and may trigger hyperacidity for those who are suffering from it.
Best vitamin C supplement for absorption? Some
research
suggests that liposomal vitamin C may be better absorbed by the body than other forms, though that's still up for debate.

You can also start by considering how you'll be using the supplement. For instance, if you prefer to take a pill, you'll want to check out encapsulated vitamin C supplements.

If you don't like swallowing pills or want to mix it into beverages, your best bet is to consider liquid or powdered supplements.

Next, you want to check the supplement's quality. Evaluate whether a brand is reputable by exploring their ingredient sourcing and manufacturing standards. A good product will also be tested by third-party organizations, such as USP, Consumer Labs, or NSF International.

Take a look at added ingredients, too. If you're trying to limit your intake of added sugars, you want to opt for a supplement that doesn't contain sugar.
Another factor to consider is the dosage. The recommended daily amount of vitamin C for adults is 90 mg for men, 75 mg for women, and up to 120 mg for women who are pregnant or breastfeeding. However, certain medical conditions may require that you take much higher doses
(
NIH
).
Children have lower vitamin C requirements, which range from 25–75mg per day, depending on their age. However, it's not generally advised to give children a vitamin C supplement unless their pediatrician has recommended it.
Note that the Tolerable Upper Intake Level (UL) for vitamin C for men, as well as women ages 19 and above, is 2,000 mg. Meanwhile, the UL for children ranges from 400–1,800 mg, depending on age. Daily intakes at or below these amounts are unlikely to result in any adverse health effects
(
NIH
).
Vitamin C supplements come in a wide range of dosage options. If you're looking for a high dose, it may be more economical and convenient to find a concentrated supplement. This way you won't be stuck consuming multiple servings of a lower dose option.
Generally, high doses of vitamin C are unnecessary and could contribute to harmful side effects. Only consume high doses if your healthcare provider recommends doing so.
Finally, you want to consider your budget. Some professional-grade brands can be expensive, but keep in mind that a higher price doesn't necessarily mean a better product. There are plenty of high quality options available at various price points.
2. Smarter Raw Whole Food Vitamin C
When it comes to quality, Carlson Labs has been an industry leader since 1965. All of their products are manufactured in an FDA-certified facility and come with a purity and potency guarantee.
4.7 out of 5 - 47 global ratings
8. Purify Life Vitamin C Gummies for Adults & Kids
- Double Strength Immune Support
- Chewable
- Vegan, Gelatin Free, Gluten Free
- Defense Booster Supplement Replaces Capsules, Pills, Tablets & Syrup
4.6 out of 5 - 400 global ratings
9 - 10. Best Liquid
Liquid supplements are a convenient option for anyone looking for a supplement that can be easily mixed into beverages and absorbed quickly.
9. Pure Encapsulations' Liposomal Vitamin C Liquid
4.5 out of 5 - 43 global ratings
All 7 of us take this. The kids love the flavor and it's really helped us stay healthy all winter long. Some of us have problems with our stomachs after using other kinds of vitamins but not with this spray. We use several different vitamin sprays made by Garden of Life and love their products


11 - 12. Best Vitamin C Powder Supplement
Powdered supplements are a great, flexible option. Whether you plan on drinking them mixed into juices and smoothies or want to fill your own capsules with customized doses, powdered vitamin C is the way to go.
11. Best Vitamin C Supplement for Immune System: Emergen-C Immune+