Malaysian Society for Stem Cell Research and Therapy
Malaysia Association for Cell Therapy (MACT) was conceived through the joint efforts of cell therapy industry, physicians and researchers who share a mission to provide scientifically credible and medically appropriate CELL THERAPIES to informed patients /consumers, and it is motivated by the recognition of cell therapy as an important industry in our country, Malaysia, as well as by the fact that cell therapy is the next rising industry to emerge from the impressive advances in life science research especially since the past 2 decades. MACT was officially formed on 15th February 2012 by the Registrar of Societies, Malaysia. Members of MACT are companies who are involved in bio-banking to immune cells and cell culture & stem cell laboratory as well as stem cells therapeutic research. The formation of MACT is not just motivated by the increasing recognition of cell therapy as an important industry to our country, but also as a rigorous science based discipline with its own body of requisite knowledge and skills those working in the field are expected to possess to demonstrate professional competence.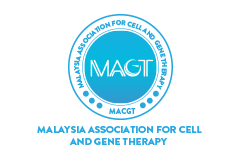 Cell Therapy research brings regenerative medicine a step closer, but many of the ideas and concepts remain controversial. Members of MACT face several challenges, including unique development and manufacturing needs, which require the regulatory frameworks to ensure they are aligned to facilitate rapid development, commercialization, and evolution of these safe and effective therapies. MACT with its role to build and maintain strong relationships with the regulatory bodies by hosting annual dialogue between MACT members and the regulatory bodies as this is necessary to protect the public at large and the industry in particular. MACT hope to create synchronize relationship, especially between the regulatory bodies, scientists, clinicians and commercial entities to work together to see that cell therapies or regenerative medicine have both health and economic benefits

Several promising initiatives are already underway, Malaysia as a developing country is making a sky high progress in this field example TEd skin by Cell Tissue Technology, a member of MACT, hyaline cartilage by Dr Saw Khay Yong from the Kuala Lumpur Sports Medicine Centre (KLSMC) the pioneered a technology that can regenerate damaged articular cartilage back to its near-natural state, known as hyaline cartilage. Currently, KLSMC Stem Cells (KLSMC-SC), a subsidiary of KLSMC, member of MACT, has received approval from US-FDA to conduct a Phase IIb multi-center clinical trial using this Malaysian innovated technology

MACT, representing the cell therapy industry has been taking up the role to promote evidence based therapies in the development of the cell therapy healthcare industry. For more information about MACT, please visit www.mact.org.my.
MALAYSIAN CELL THERAPY PATIENT REGISTRY
Malaysian Cell Therapy Patient Registry was originally known as the National Stem Cell Therapy Patient Registry of Malaysia and registered with NMRR in 2009 under Clinical Research Center (CRC), Ministry of Health Malaysia. That turns out to be premature as all available therapies then were undergoing clinical trials, and hence no therapy enrolled any patients onto this registry.
Since then however, Malaysia Association for Cell Therapy (MACT) has been established as an industry association and cell therapies undergoing trials are now just entering the market, hence the need now for such a registry to track outcomes post-marketing (outside clinical trial). The responsibility for the registry was taken over by MACT in view that most of the commercially available bona fide cell therapies in Malaysia are produced by members of MACT.
OBJECTIVES
Determine effectiveness of CT. The registry shall determine clinical and cost effectiveness of CT in real-world practice in Malaysia using validated and accepted health outcomes measures.
Monitor safety and harm of CT. The registry shall serve as an active surveillance system for the occurrence of expected and unexpected adverse events associated with CT.
Evaluate access to and quality of CT. The registry shall assess differences between providers or patient populations based on performance measures that compare treatments provided or outcomes achieved with "gold standards" (e.g., evidence-based guidelines) or comparative benchmarks for specific health outcomes (e.g., risk-adjusted survival rates). Such programs may be used to identify disparities in access to CT, demonstrate opportunities for improvement, establish differentials for payment by third parties, or provide transparency through public reporting.
Specific key questions to be addressed by the registry:
Clinical and Cost effectiveness - How is disease progression and patient outcome affected by CT?
Product and service safety - What is the peri-procedural and long-term safety profile of CT?
Access to and Quality of care:
- How do current CT practices vary between regions or sectors (private and public)?
- Are patients able to access CT therapy?
Registry Design
The main protocol will cover the overall design, operation and administration of the registry. Each disease or condition for which CT is indicated shall have its own sub-protocol, as an appendix to this protocol
All patients undergoing CT who meet eligibility criteria will be enrolled into the registry.
The inclusion criteria are deliberately broad and include all patients who undergo CT and this includes both residents and non-residents of Malaysia.
CT for haematological use is excluded as this is covered under the National Transplant Registry.
Sites shall notify all new patients to the registry, and shall continue to do so until termination of the registry.
Patients shall be followed-up for a minimum period of 5 years, or longer depending on legislative or regulatory requirements.
Registry study population
The registry study population consists of all patients undergoing CT at participating sites in Malaysia. Participation in this study is voluntary for physicians providing the CT.
For more information about MACT, please visit www.mact.org.my.
Related: