PRP Treatment Johor Bahru: Price and Reviews 2019
If you are looking for PRP treatment in Johor Bahru, you are in the right place. In recent years, aesthetic medical practice has gained popularity in Malaysia. As it is a consumer driven service, you may need to be well informed and protected. Aesthetic medical practice is not risk-free as many may perceive. What is PRP? Is it a scam, hype or science? Read more below to find out.
PRP Johor Bahru | What is Platelet Rich Plasma?
Platelets are a naturally occurring component of your own blood and play an important role in wound healing and tissue regeneration. Platelet Rich Plasma [PRP] therapy is the process of isolating platelets from the blood and concentrating these platelets to much higher concentration levels than normal, through the process of centrifugation. The result is Platelet Rich Plasma [PRP].
Platelet Rich Plasma Treatment Benefits
Researchers are trying out PRP injections across a number of applications. Examples of these include:
Hair loss: Doctors have injected PRP into the scalp to promote hair growth and prevent hair loss. According to
research
from 2014, PRP injections are effective in treating androgenic alopecia, which is also known as male pattern baldness.
Tendon injuries: Tendons are tough, thick bands of tissue that connect muscle to bone. They are usually slow to heal after injury. Doctors have used PRP injections to treat chronic tendon problems, such as tennis elbow, Achilles tendonitis at the ankle, and jumper's knee, or pain in the patellar tendon in the knee.
Acute injuries: Doctors have used PRP injections to treat acute sports injuries, such as pulled hamstring muscles or knee sprains.
Post-surgical repair: Sometimes doctors use PRP injections after surgery to repair a torn tendon (such as a rotator cuff tendon in the shoulder) or ligaments (such as the anterior cruciate ligament, or ACL).
Osteoarthritis: Doctors have injected PRP into the knees of people with osteoarthritis. A
2015 study
found that PRP injections were more effective than hyaluronic acid injections (a traditional therapy) for treating osteoarthritis. However, the trial was a small group of 160 people, so larger trials are needed for this to be conclusive.
PRP Treatment Price in Johor Bahru
The average cost for PRP treatment in Malaysia is about RM 1,000. This price varies depending on location and clinic as well as the PRP preparation kit being used in Malaysia.
PRP treatment for face / wrinkles: RM 700 - 1,500 / session.
PRP injection for knees / joint pain: RM 3,000 - 4,000 / session.
PRP hair treatment: RM 2,500 - 3,500 / session.
Precaution:
You should only get your PRP treatment in a registered clinic as PRP should be performed in a clean environment. Ensure that your doctor uses a proper PRP preparation kit (shown below) to process the PRP. Never be shy to ask your doctor to show you the PRP preparation kit prior to your treatment. We have seen some advertisements offering prices below the cost of the PRP kit. We are not sure how is that possible? Unless they are not using a PRP preparation kit at all. So, if that's the case, what are you getting? PPP (platelet poor plasma)!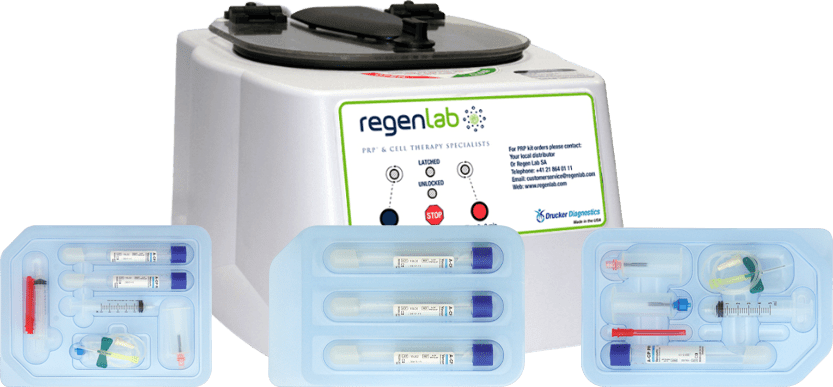 PRP preparation kit
Top 10 Aesthetic Clinics for PRP Treatment in Johor Bahru


The selection of the clinics is based on Google Search Results and information available on blogs and the internet. The aesthetic clinics have been arranged in no particular order.
Here is the list.
1) Revival Medical Clinic
Address: 8, Jalan Sutera Tanjung 8/3, Taman Sutera Utama, 81300 Skudai, Johor, Malaysia.
Revival Medical Clinic is a boutique aesthetic clinic conveniently located in the bustling neighborhood of Sutera Utama, Johor Bahru. Just 18 minutes away from Singapore via the Johor- Singapore causeway, it is easily accessible by all major highways around the city. At Revival Medical Clinic, we want our customers to indulge in a boutique experience; hence we invested extensively, hoping to leave a lasting impression; from the svelte and relaxed ambience to the comfort and privacy of your sanctuary. We hope to make your visit a memorable one.
Revival Medical Clinic Reviews: 5 out of 5 on
Google
.


2) Pinnacle Figure Aesthetic Center
Address: No. 18A, Jalan Harimau Tarum (Taman Century, Johor), 80250 Johor Bahru, Johor, Malaysia.
Pinnacle Figure Aesthetic Center is located in the heart of Johor Bahru, Malaysia. The clinic has excellent facilities and provides non-invasive and minimally invasive cosmetic treatments to bring out the best in you. It is centrally located and is easily accessible, offering superior facilities in luxurious surroundings. As the procedures only take a short time, you can make the most of your time in this tourist spot and still get work done on your face or body.The treatments available make you look younger, tauter and rejuvenate your skin to make a smooth, blemish-free complexion. Among the many aesthetic procedures offered at this clinic are Thread lift, Botox, Acne scar treatment, Laser resurfacing, Dermal fillers, Tattoo removal, Laser vaginal tightening.

3) IDO'S Clinic - JB Sutera, Johor Branch
No 131, Jalan Sutera Tanjung 8/2, Taman Sutera, Johor Bahru, Johor, 81300, Malaysia.
The JB Sutera, Johor Branch of Ido's Clinic is one of a chain of eight skin, laser and aesthetic treatment centers located in Malaysia. Our mission is to become a leading institution, renowned for our clinical excellence and innovation. Concentrating on skin care, laser treatment, face, body and hair reduction, we continually strive to improve our status using the most innovative procedures and techniques and continuously updating our knowledge and brand portfolio.
4) Skin Gym Laser Centre - Johor Bahru Branch
104, Jalan Sutera Tanjung 8/3 Taman Sutera Utama Skudai, Johor Bahru, Johor, 81300, MY

The clinic was established in 2015 by their medical director, Dr John Ding. With an impressive list of qualifications, including a diploma in Aesthetic Medicine from the American Academy of Medicine, Dr John's passion for aesthetic medicine and his work is much in evidence. He is overjoyed by the happiness he brings to his clients and has a charming, cheerful disposition which both his clients and staff find appealing.
Skin Gym Laser Centre brings you the most up-to-date techniques and technologies to help improve your appearance and your self-esteem. They have a range of anti-aging and skin rejuvenation treatments including Botox ®, chemical peels, carbon peels, dermal fillers, facials, lasers, platelet rich plasma, radiofrequency and thread lifts many of which have little or no downtime so you can get on with your everyday activities immediately.

My Skin Gym Clinic & Medical Spa is one of the first aesthetic clinics to open in JB. The term 'medical spa' is pretty apt as you receive top of the line aesthetics treatment from certified doctors who have practiced this for years. It's pretty hard to miss this bright orange signboard as you drive along the crowded areas of Taman Sutera but I guess what is most eye-catching for most people is the fact that you can try out laser services for only RM29?!
Source:
http://www.extraordinarinn.com/2015/06/beauty-carbon-peel-hollywood-laser-peel.html
5) Orchid Clinic

50, Jalan Serampang, (Taman Pelangi), 80400 Johor Bahru, Johor, Malaysia.


Meet their medical team:
Dr. Yu Keng Yao William is our founder and Medical Director.
Dr. Yu Gen Hong Henry is our Aesthetic department head.

Orchid uses minimally invasive procedures and bespoke cosmeceuticals developed by Dr. Henry Yu. Our clinic offers Aesthetic services, provided by certified medical doctors, including Botox and dermal fillers to help manage many signs of aging, Reduce wrinkles and lines, V-line shaping, Gummy smile treatment, Hyperhidrosis (excessive sweating), Teeth grinding, Dynamic eye bags, Dark eye circles, Deep acne scars, Deep lines / laugh lines / marionette's lines, Nose augmentation and reshaping, Chin augmentation and
reshaping, Cheek augmentation and reshaping and Lip augmentation.
6) Dr Ko Clinic JB
Address: 101, Jalan Kuning, Taman Pelangi, 80400 Johor Bahru, Johor
Direction: The clinic is located at the same row as Michelin City Tyre Trading, opposite Shogun Japanese Steamboat Buffet.
Situated in 101, Jalan Kuning, Taman Pelangi. Clinic Dr. Ko (Johor Bahru) need no further introduction. Clinic Dr Ko (JB) is among the best skin and medical aesthetic clinic in Johor Bahru.
Clinic Dr Ko, Johor Bahru offers a wide range of dermatology as well as medical aesthetic treatments. Doctors here are well seasoned to handle various dermatology problems, as well as providing world-class medical aesthetic treatment. Among the popular medical aesthetic treatment offered are neurotoxin (Botox®), Lasers, and various rehydrating and brightening treatments. It is often Frequented by both local and Singaporean clients.
Dr Ko Clinic Johor Bahru Review
So another fast option is by visiting professional skin specialist. Dr. Ko billboard is everywhere. I bet you are familiar with this. Glad I got the chance to experience myself with this kind of professional treatment who knows the real science of a good skin. They are available in most state and since I am in Johor, I made an appointment at the Dr. Ko Taman Pelangi branch. The major problem that I am lookign foward for this treatment is to help reduce my season acne problem + acne scar problem.
Source: http://www.sabrinatajudin.com/2015/02/my-dr-ko-skin-center-experience-for-my.html
Related: Ko Skin Specialist Review
7) Dr. Hon Aesthetic Clinic

163, Jalan Simbang (Taman Perling), Johor Bahru, Johor, 81200, MY

Located in Johor Bahru, Malaysia, Dr Hon Aesthetic Clinic specializes in aesthetic medicine and dermatology.

Located in the central business district between Johor Iskander and Johor Bahru, Dr Hon's clinic was originally opened for general practise but with Dr Hon's passion for aesthetic medicine slowly transformed it into an oasis of calm where you can find a wide range of anti-ageing services including: laser treatments, Botox, fillers, chemical skin peels, hair removal, acne treatments and fungal nails.


8) Medi Aesthetic Johor

No. 45 Jalan Molek 1/5A, Taman Molek 81100, Johor Bahru, Johor Darul Takzim, Malaysia.
Comfortable environment, excellent service… these are some of the reviews from the satisfied patients upon their visit to MediAesthetic Johor. Not to mention their price is equally reasonable. You can find services such as laser treatment, anti-wrinkle care, liposuction and permanent hair removal.
9) Beverly Wilshire Medical Centre Johor Bahru

Menara Landmark, Jalan Ngee Heng, 80000 Johor Bahru, Malaysia.
Beverly Wilshire Medical Centre needs no introduction. This is the clinic that received numerous accolades including Best Medical Centre by Harpers Bazaar Awards 2013 and Medical Travel Awards International Cosmetic Surgery Clinic of the Year for two years in a row in 2015 and 2016. Visit their JB branch at Menara Landmark in Jalan Ngee Heng.
10) Beau & Hans Aesthetic
6, Jalan Molek 1/5C, Taman Molek, 81100 Johor Bahru, Malaysia.
Anti-ageing, skin pigmentations, facial & nose augmentation, fat reduction… you name it. Beau & Hans Aesthetic is here to provide you all the necessary services to make you look good and confident all over again.
Beau and Hans Aesthetic Reviews: 4.7 out of 5 on Facebook.com